3 New Books by Abbot Oscar Joseph
Inspiring.
Healing.
Beacons of Hope.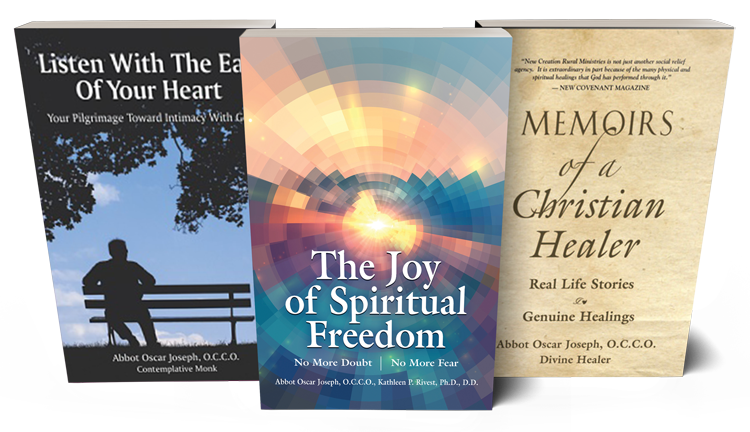 Receive a 20% off coupon for my books!
Sign up to receive alerts when new "Visit with the Abbot" articles have been published and receive a 20% coupon for my books.
Books Available for Purchase
eBook, Hardback and Paperback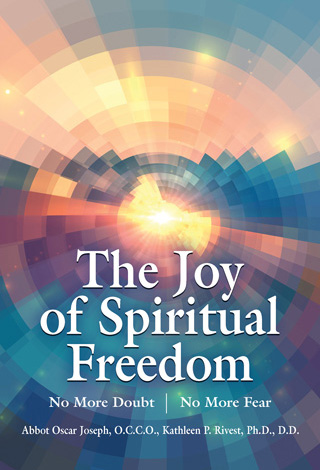 The Joy of Spiritual Freedom
No More Doubts | No More Fear
The Joy of Spiritual Freedom is the first of a trilogy that leads and inspires the reader to enter into a joy-filled relationship with a loving God. It is grounded in Biblical wisdom revealing how to remove debilitating doubt and fear. It draws from inspirational letters and case studies that illustrate the Gospel path toward freedom.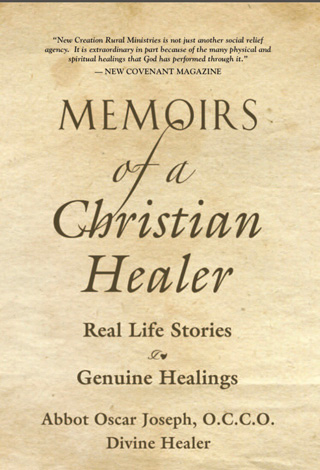 Memoirs of a Christian Healer
Real Life Stories | Genuine Healings
Memoirs of a Christian Healer chronicles the miraculous works of God. You will experience the joy of victory and the sorrow of human weakness. Incorporated within the many stories the Abbot includes reflective lessons on the Healing Ministry. The many stories are of real people and genuine healings.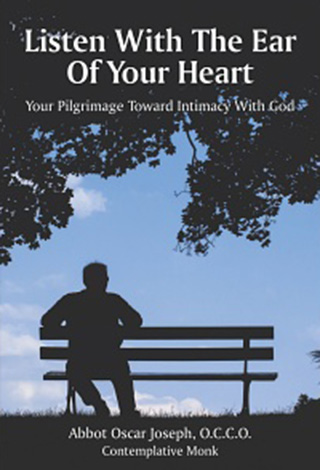 Listen with the Ear of Your Heart
Your Pilgrimage Toward Intimacy with God
God created you to yearn for intimacy with Him. Listen with the Ear of Your Heart presents a dynamic pilgrimage utilizing Scripture, the teachings of the Church Fathers, The Rule of St. Benedict, prayer, meditation and contemplation.
Author & Spiritual Leader
Abbot Oscar Joseph
Abbot Oscar Joseph has been a Christian Counselor and Spiritual Director to hundreds over the past thirty-five years. He has also conducted healing services throughout the East Coast of the United States. He is currently a Bishop and serves as the Abbot General of the Cistercian Order of the Holy Cross.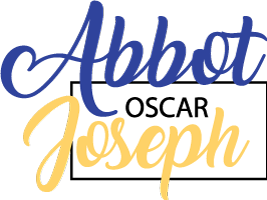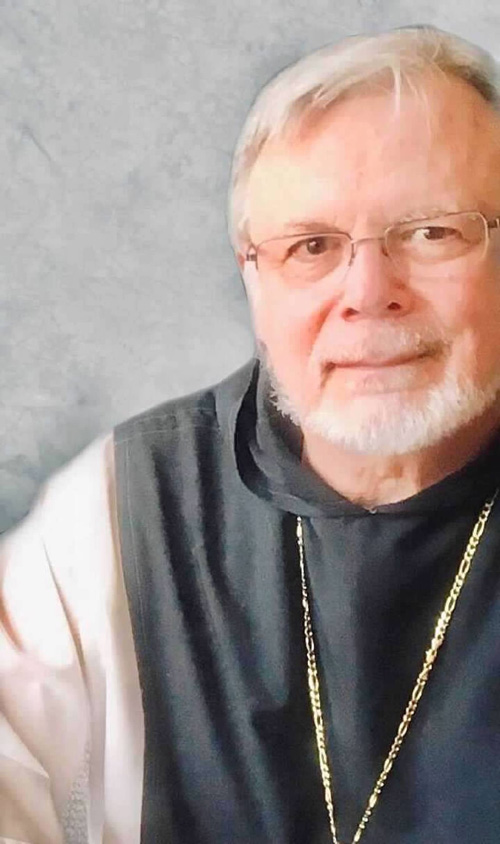 I listened with my heart to the Abbot's straightforward way of exposing the basic truth about how to trust God. I felt a relief at learning the lies we believe about our Lord. The book points out the myths and roadblocks we all create to hinder the path to a life well-lived. He has the reader go on a clear and honest pilgrimage to build a relationship with God, a relationship that makes a difference.
– The Center Coordinator and Assistant Program Director for St. Placid Priory's Spirituality Center
My Writing Blog
Visit with the Abbot
The Garden of Eve narrative is one of my favorites. It gives insight into the genesis of humanity's sin-caused problems. It seems to me that many of our current issues worldwide are due to the sin of covetousness. Since Eve coveted the fruit of the tree, that God forbade her to eat this sin has been with us. Admiring the fruit was allowed; all of God's creation deserves admiration. Eve's downfall was allowing herself to desire what did not belong to her, then stealing it and lying about it.
read more
Contact Abbot Oscar Joseph