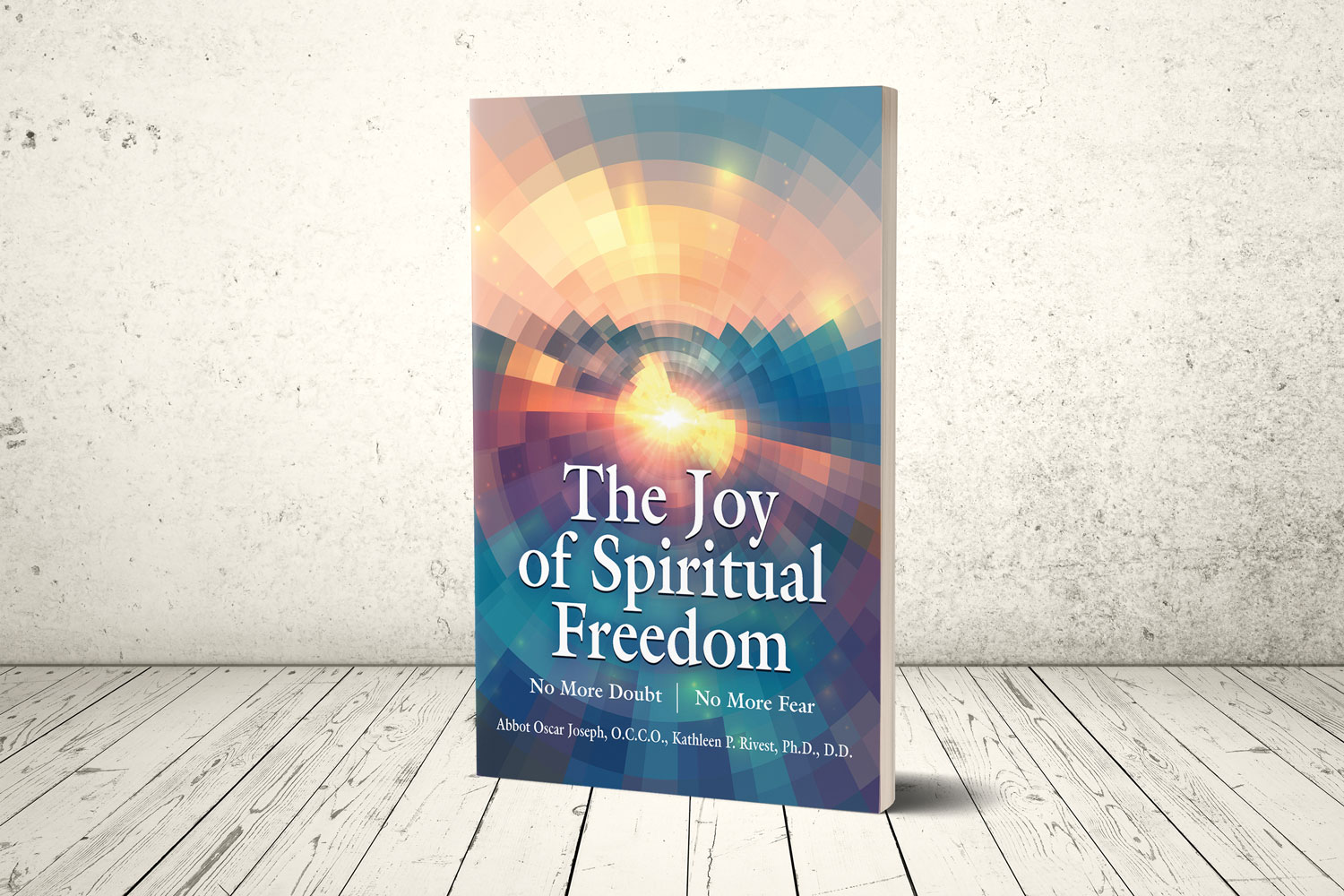 The Joy of Spiritual Freedom:
No More Doubt  |  No More Fear
by Abbot Oscar Joseph, O.C.C.O., and Kathleen P. Rivest, Ph.D., D.D.
The Joy of Spiritual Freedom is the first of a trilogy that leads and inspires the reader to enter into a joy-filled relationship with a loving God. It is grounded in Biblical wisdom revealing how to remove debilitating doubt and fear. It draws from inspirational letters and case studies that illustrate the Gospel path toward freedom.
Listen with the Ear of Your Heart, A Pilgrimage Toward Your Intimacy with God, is a down-to-earth pilgrimage that takes the reader further towards intimacy with God.. It helps the reader grow in trust through understanding, introspection, and prayer.
Memoirs of a Christian Healer chronicles real stories and genuine miraculous works of God. The reader will experience the joy of victory, the sorrow of human weakness and be inspired and empowered to walk in God's mercy.
"This book has helped us tremendously to work harder, and smarter as a married couple. We have learned to pray, receive healing from God, and to trust in the Lord. We highly recommend this book to others."
"For those who may be seeking answers regarding true biblical healing whether it be physical, mental, or spiritual, this book contains highly researched thought-provoking instructions. It will help you tremendously in your prayer life as well as your understanding of the way God heals. We recommend the book highly for it has been a great help to me and my family."
"This book was very helpful to me in the things that I was going through in my life. It has helped heal me and change me into a better person."